Self-adhesive Sandpaper for Sanding Block
In stock
Not Just Sandpaper but Self-adhesive and Ceramic Contained
• Premium ceramic alumina semi-coated abrasives, cutting faster
• Easy-to-peel pressure-sensitive adhesive (PSA) to install and remove easily
• Continuous roll for trimming to any length
• Anti-clogging, durable, and long service life
• Full range of coarseness: from P60 to P320 grits
• Cost-effective abrasive paper for multi-purpose use
• Fit for longboards, sanding blocks or hand tools and ideal for large-scale sanding
Factory-direct Prices

Fast Flat Shipping

30-Day Money Back
TECHNICAL DETAILS

Model: F15 GOLD PSA Sandpaper Roll
Size: 70mmx18m (2-3/4"x20yd)
Grain: Ceramic Alumina Minerals
Backing: C-wt Paper + Self-adhesive
Coating: Semi-open Coat
Bond: Resin over Resin
Perforation: No Holes
Color: Premium Gold
Fastening: PSA Sticky-back for Longboards, Sanding Blocks
Grits: P60/80/120/150/180/240/320
PACKING & EAN CODE

Quantity: 1 roll/18m per Roll
Box Size: 17x17x70cm
Net Weight: 0.570kg
Gross Weight: 0.590kg

EAN Numbers of F15 70X18MM PSA Sandpaper Rolls:
EAN: 6157018000011 (Grit: P60)
EAN: 6157018000028 (Grit: P80)
EAN: 6157018000035 (Grit: P120)
EAN: 6157018000042 (Grit: P150)
EAN: 6157018000059 (Grit: P180)
EAN: 6157018000066 (Grit: P240)
EAN: 6157018000073 (Grit: P320)
SHIPPING INFORMATION

The shipping and delivery of fastplus.eu will cover the following EU countries and regions:

Domestic delivery (Germany)
Main EU countries: Belgium, Denmark, France, Italy, Netherlands, Poland, Portugal, Sweden, Spain, Czech Republic, Austria, Switzerland

Shipping Costs will be calculated at checkout.

Delivery times
Unless a different period is specified in the respective offer, the goods are delivered domestically (Germany) within 3 - 5 business days, for deliveries abroad within 4 - 10 business days after the conclusion of the contract.
View full details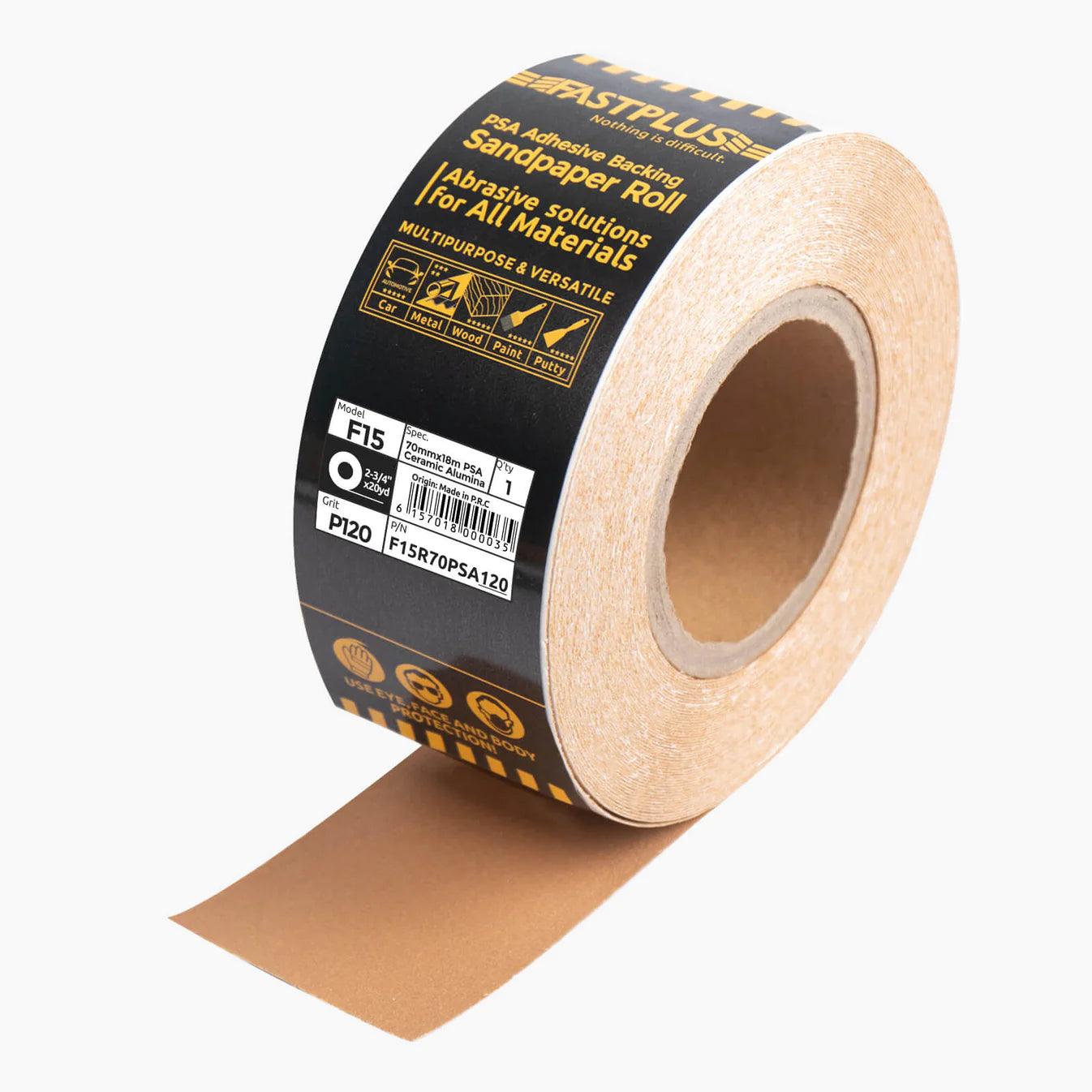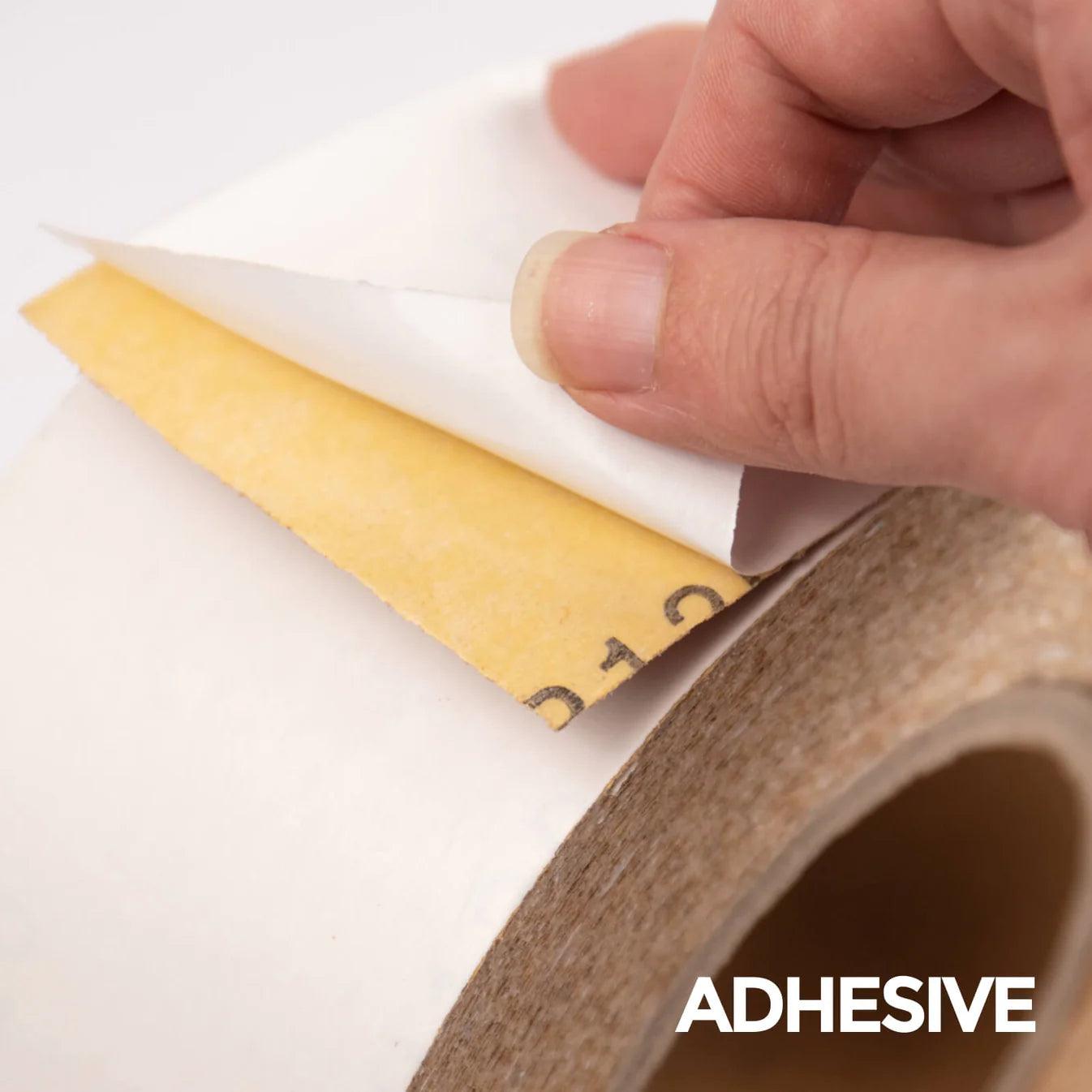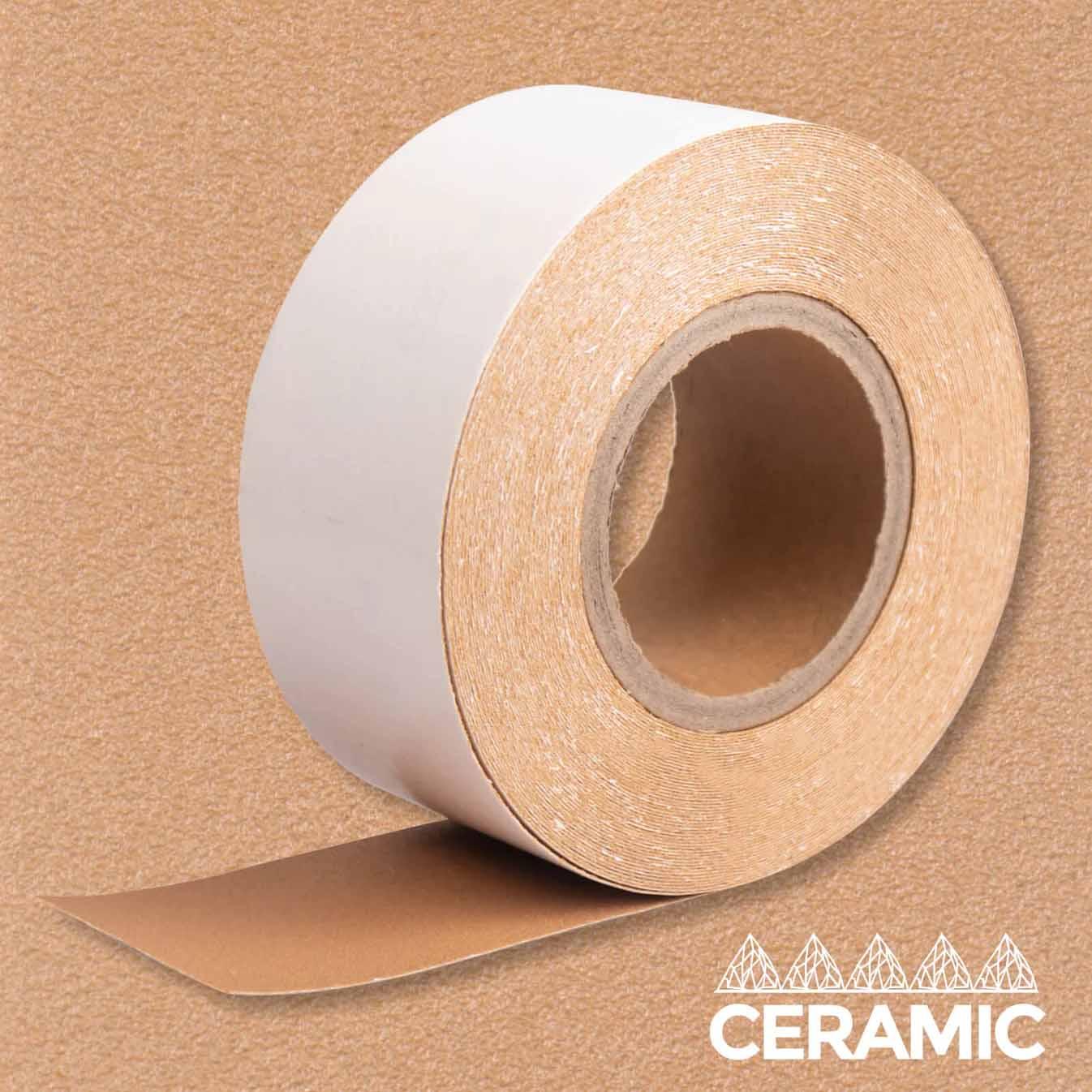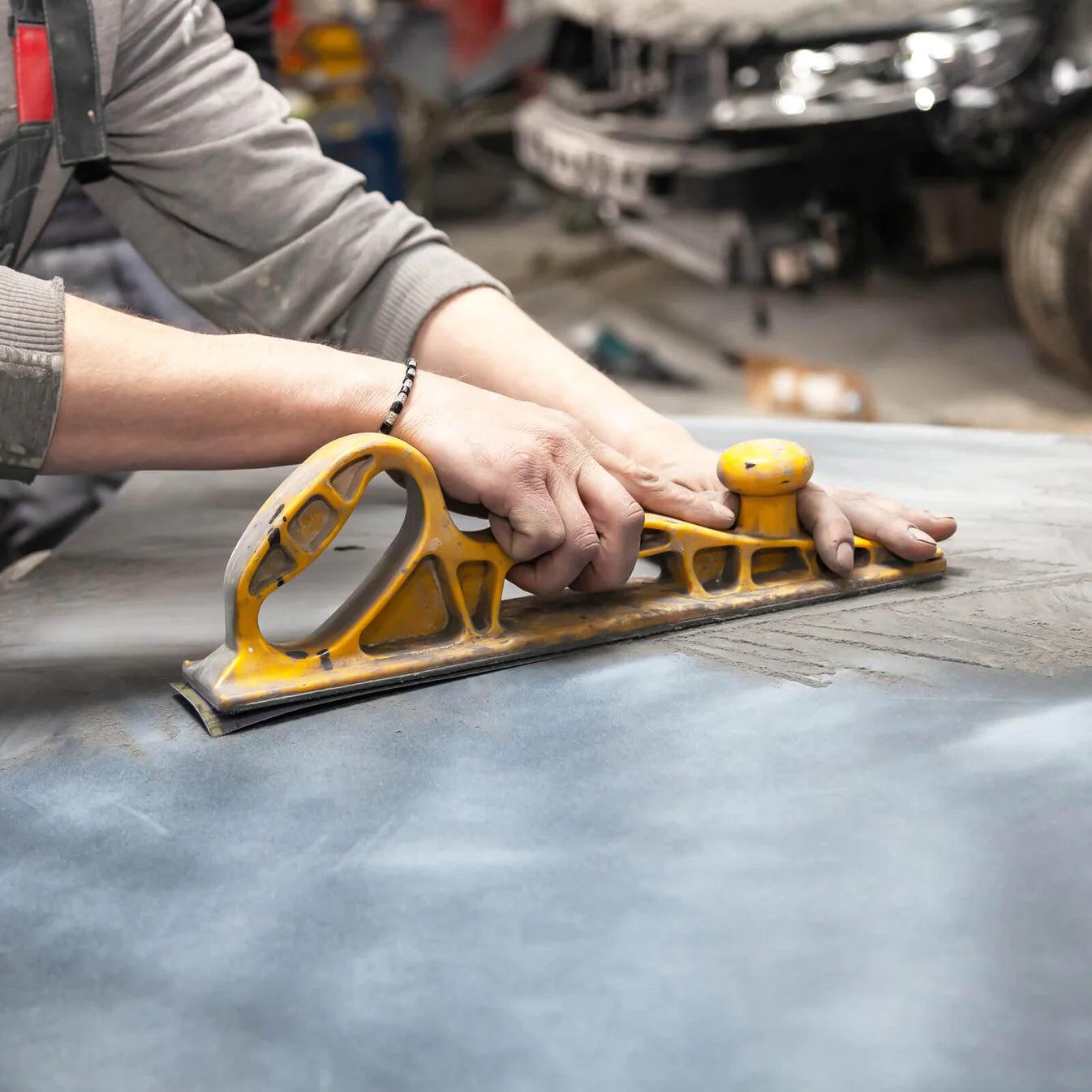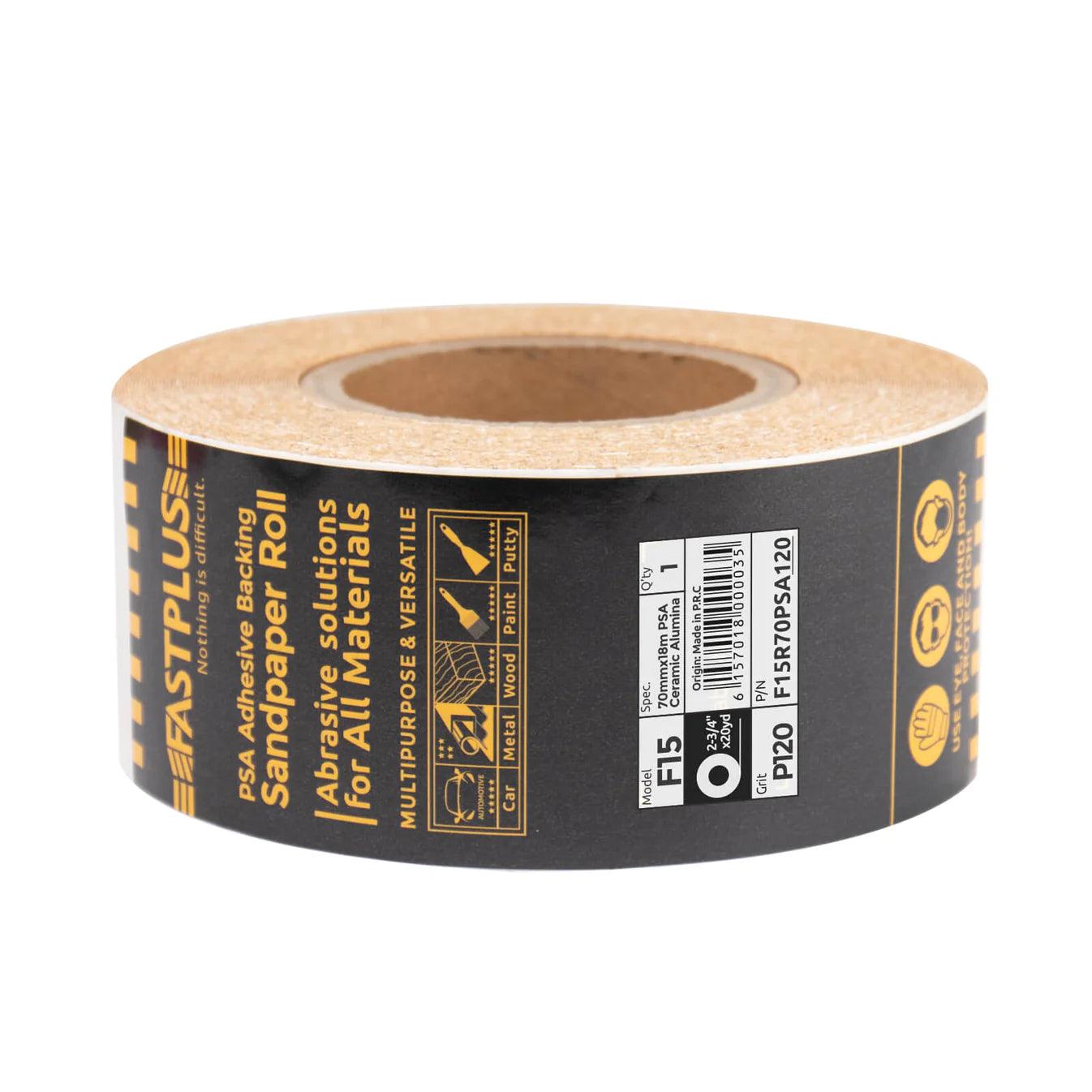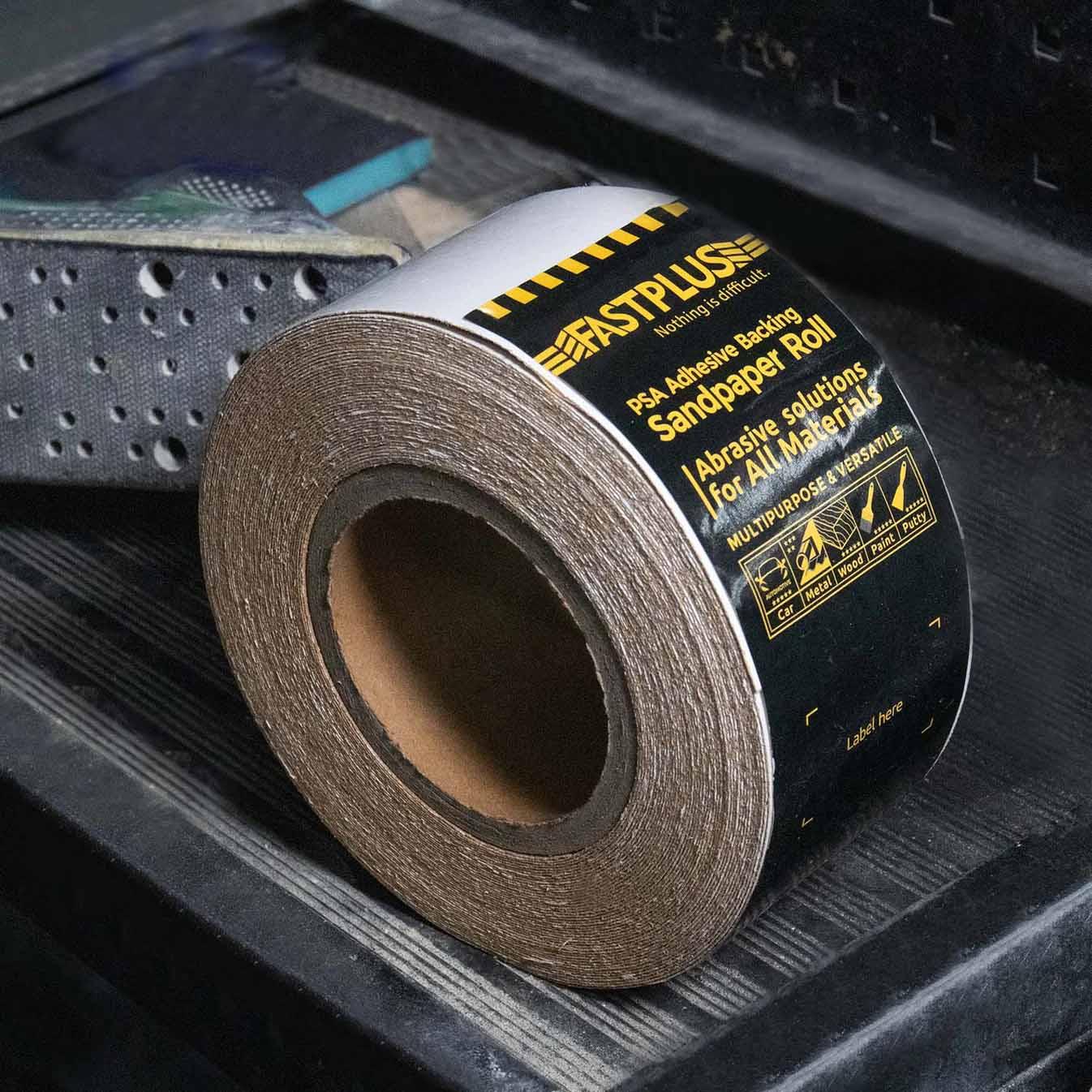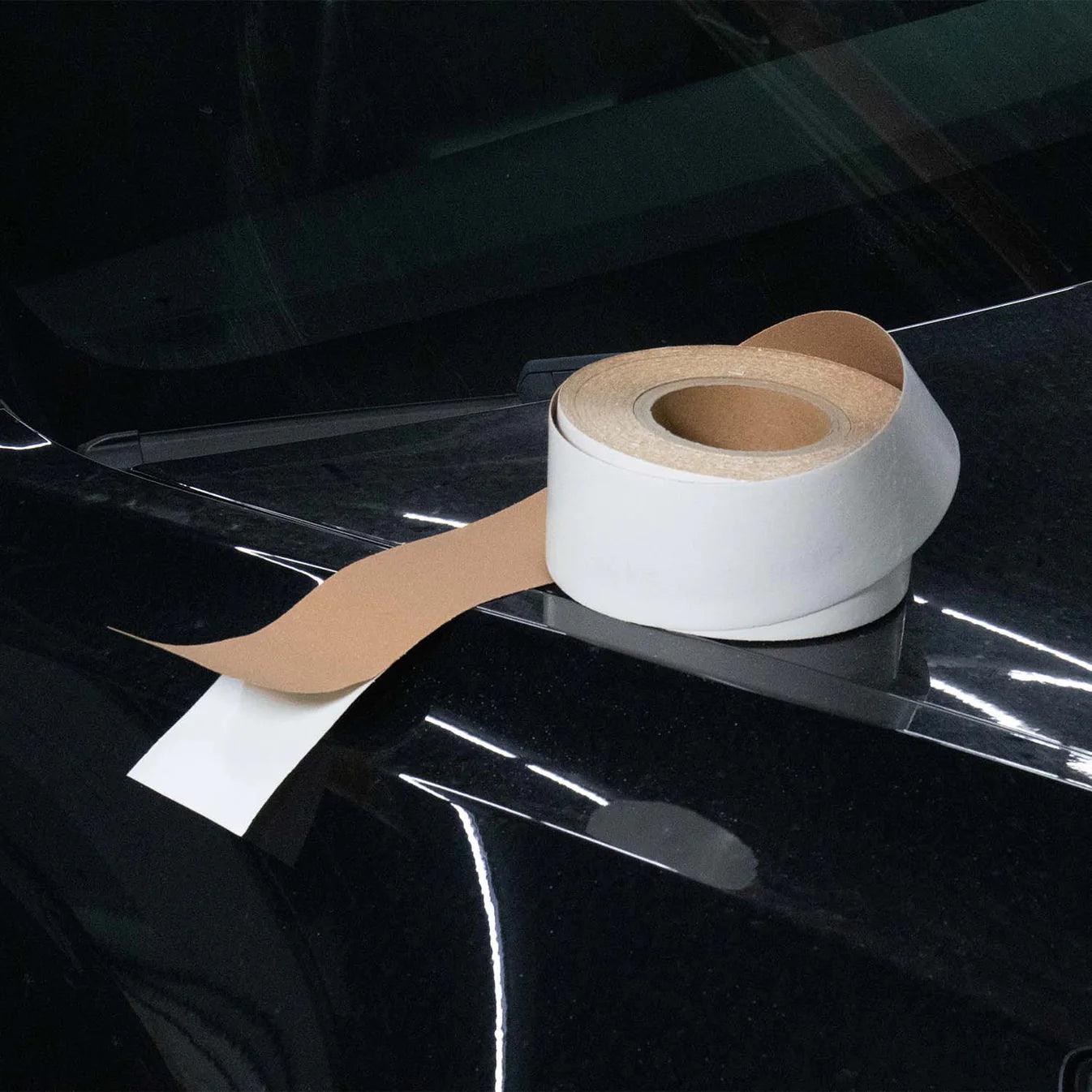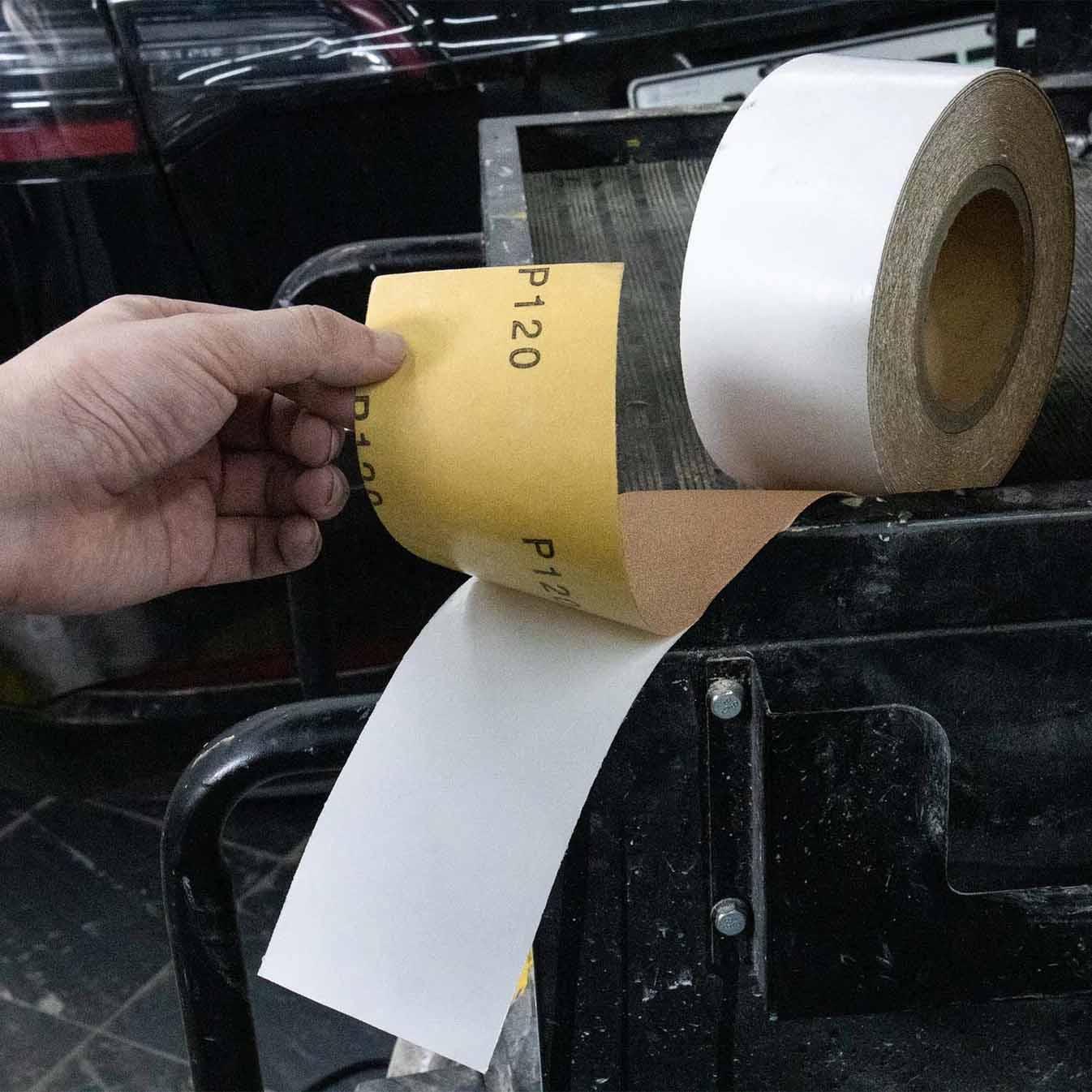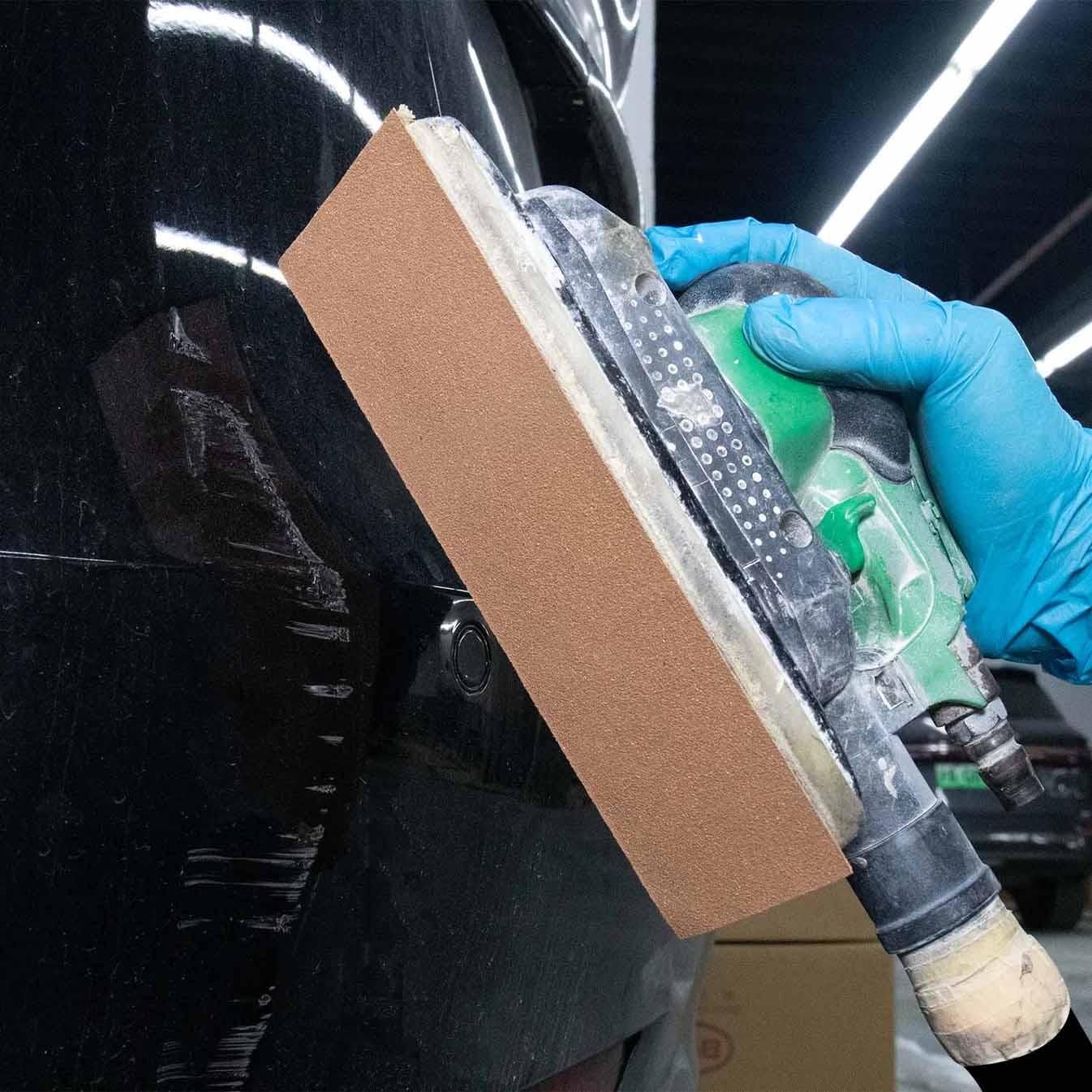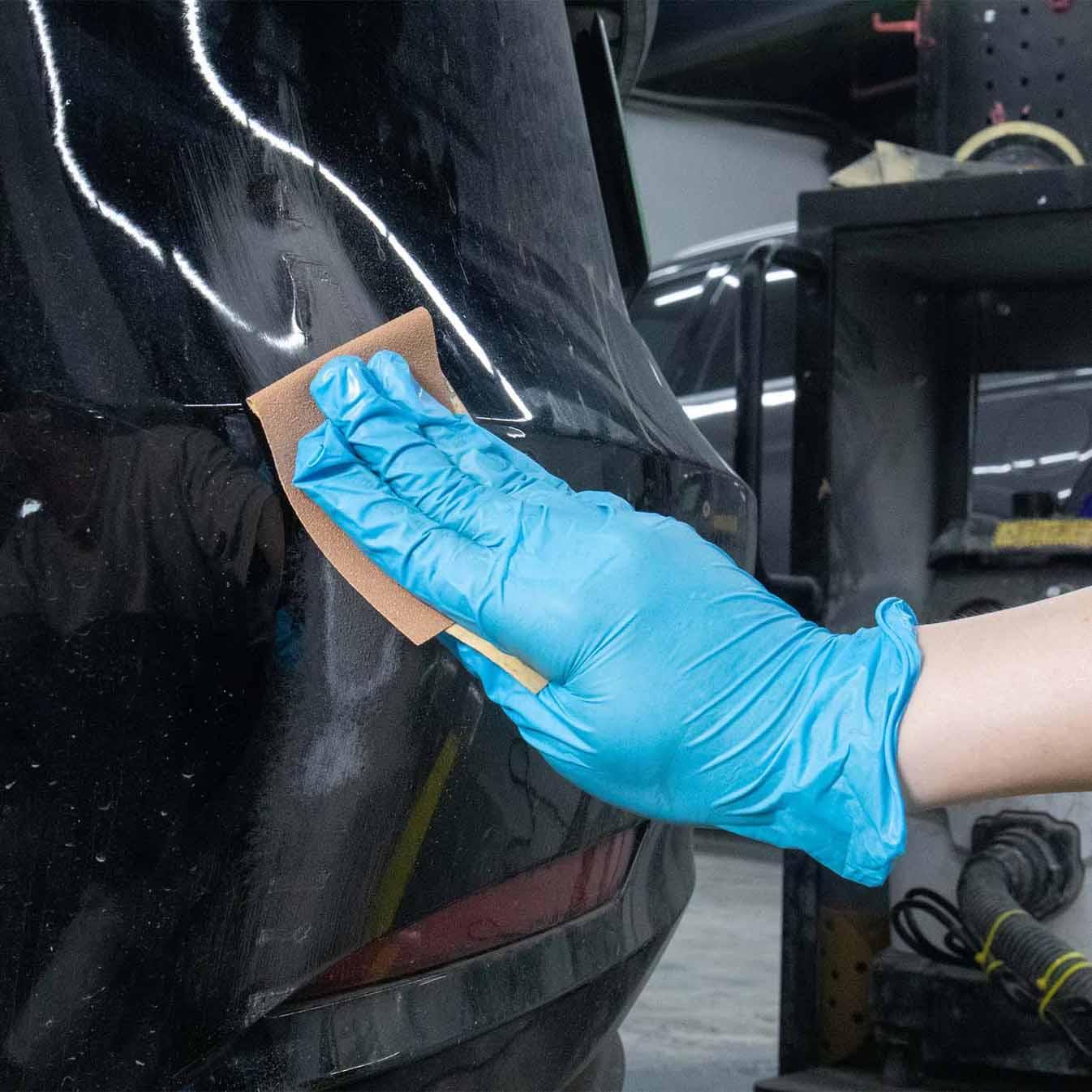 Buy Fastplus PSA Sandpaper Rolls for Automotive, Woodworking, Air File Sanders, Hand Sanding Blocks
• F15 • Ceramic Alumina • PSA Self-adhesive • 70mmx18m Roll • P60-320 Coarseness
Continuous PSA Sandpaper Roll for Longboards and Sanding Blocks
Fastplus PSA Sandpaper Roll F15 is featured as a high-performance sandpaper roll for longboard with a PSA pressure-sensitive adhesive backing and an easy-to-peel-off backing liner to protect the adhesive backing. The convenient continuous roll allows you to trim the sandpaper to any length you require.

Various Grits for Different Tasks: F15 PSA sanding roll is available from 60 to 320 grit, which allows sanding from heavy-duty to fine finishing.
Durable Ceramic Alumina Grain delivers a fast, extra-long sanding for increased productivity.
High-strength resin bonding provides superior grain support for longer work and higher wear resistance.
Maximum resistance to clogging and loading from a special stearate coating.
The uniform semi-open coat design delivers even and consistent sanding results.
Peel and Seal support for easy to install and removal.


Versatile Applications: The PSA abrasive roll is ideal for use in auto body and paint shops for shaping body filler, removing paint, rough feather edging primer, and metal sanding. It's also excellent to use for woodworking, metalworking, fiberglass, plastics, or any other surface that needs sanding.

How to Choose Right Grit

P60 For pre-treating unprocessed surfaces.
P80 For correcting heavy areas of unevenness.
P120 For roughening before priming or pickling.
P180 For initial sanding after priming.
P240 For initial wet sanding after priming.
P320 For smoothing filled surfaces.
Factory-direct PSA Sandpaper Roll, Buy Fastplus Sanding Rolls Online for Cars.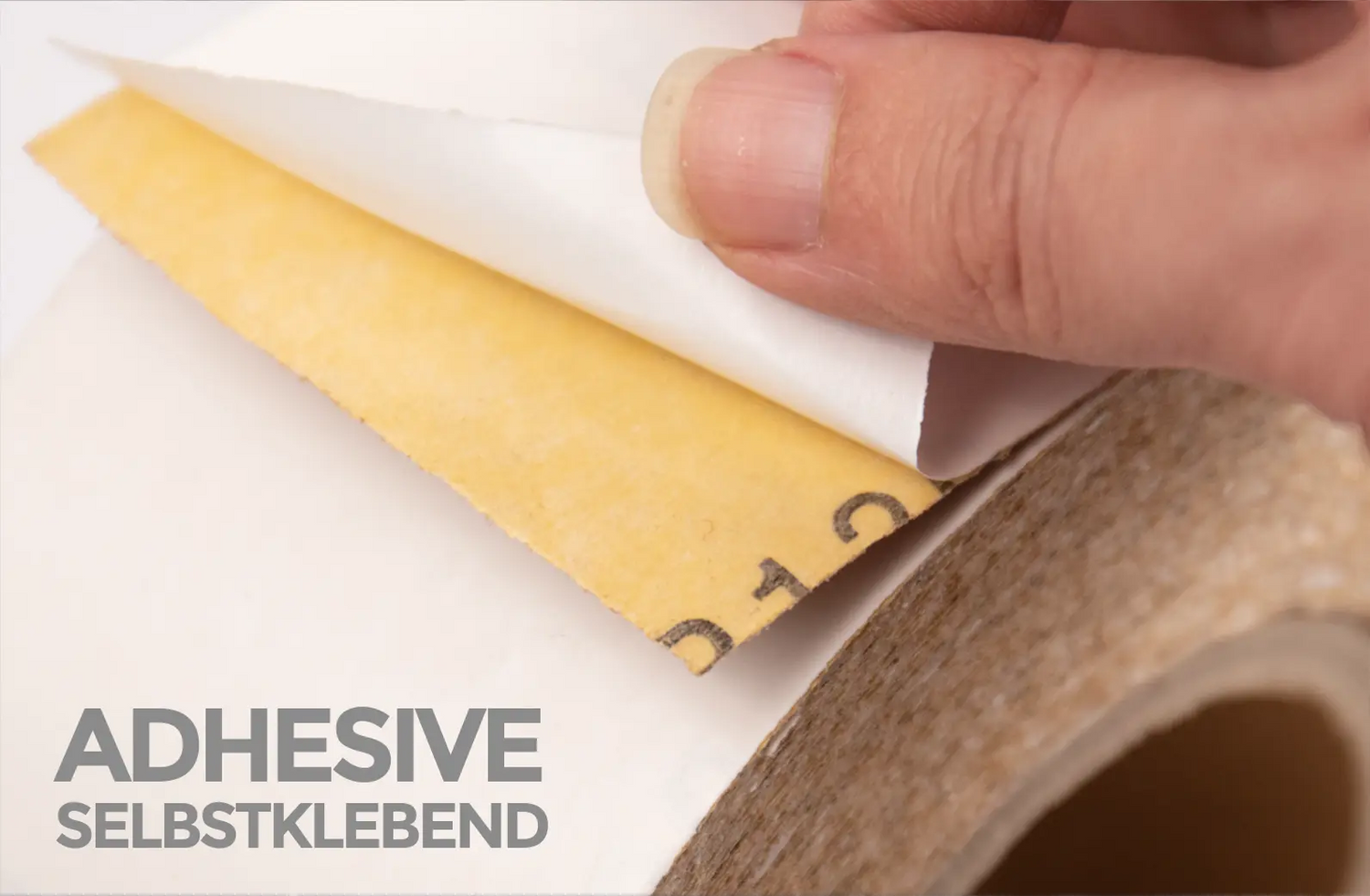 Sticky-back Sandpaper Rolls
• Premium ceramic alumina semi-coated abrasives
• Easy-to-peel PSA to install and remove easily
• Continuous roll for trimming to any length
• Durable and long service life
• Full range of coarseness: 60-320 grits
• Cost-effective abrasive paper
• Ideal for large-scale sanding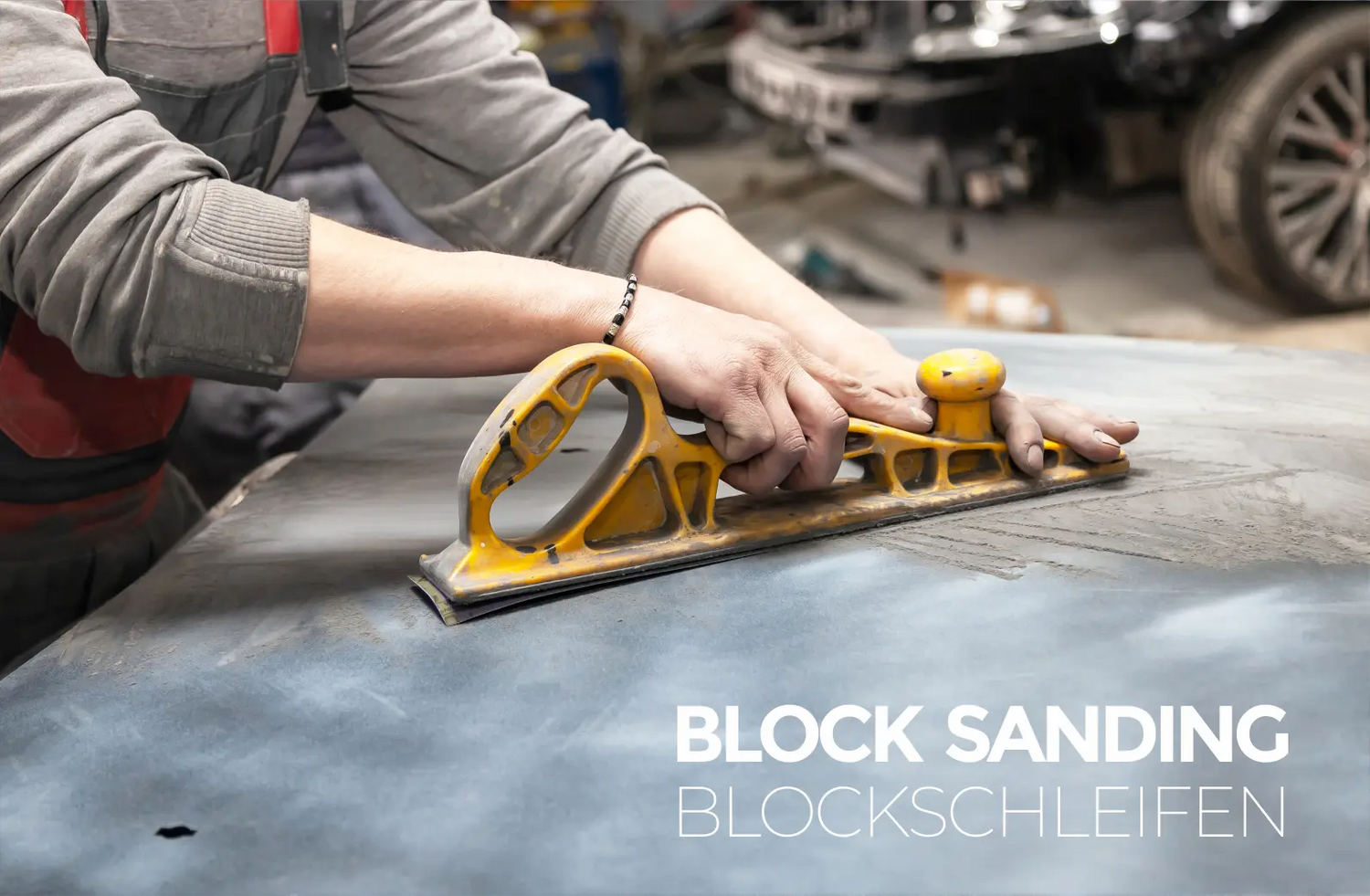 Buy Right Sandpapers for Your Tasks
• Fit for longboards or hand tools
• Suitable for coarse-to-fine sanding purposes
• Suitable for sanding almost all materials
• Wildly used in car repairing, woodworking and etc.
Große Schleifpapier
Dies ist große Schleifpapier, wenn Sie auf Pick-ups Schleifen sind. Es verstopft nicht, und es hält sich sehr gut. Ich habe zufrieden gewesen.
lange dauern
Die Idee mit der Rolle gefällt mir, denn so kann man die gewünschte Länge abschneiden.
Very long lasting
This sandpaper last a long time and I use it for automotive repair and painting. Much more punishment than wood working. You won't be disappointed!
This sandpaper is great
I bought different grit papers to restore my Porsche 914. Works great