Regular price
Sale price
€91,59
Unit price
per
Sale
Sold out
In stock
Factory-direct Prices

30-Day Money Back

Fast Flat Shipping
Spot & Smart Repair, Micro Disc for Large Saving!
• Spot repair to correct partial defects: Save time and money
• Silicon carbide grain: Soft superfine to prevent over-sanding
• Film base with high tensile strength and durability
• 3D coating structure to deliver fast cutting and uniform finish
• PSA Backing for quick change-out
• Special adhesive: Easy to peel without the glue residue
• Waterproof for wet sanding and polishing
• Ideal for clear coat polishing, car detailing, paint correction
TECHNICAL DETAILS

Fastplus Spotfix Micro Film Discs for Minor Painting Correction

Model: FD8 PSA Daisy Discs
Size: 32mm (1-1/4")
Grain: Silicon Carbide Minerals
Backing: PSA + PET Film
Perforation: No Hole, wet or dry finishing
Color: Green/Gray/Blue
Speed: Max.10,000 RPM
Attachment: PSA for sanders or hand tools
Grit Options: P2000/P3000/P5000
Quantity Per Box: 500 pieces
PACKING & EAN CODE

Quantity: 500 pieces
Box Size: 110x110x75mm
Net Weight: 0.228kg
Gross Weight: 0.262kg

EAN Numbers of FD8 Spotfix Finishing Film Discs:
EAN: 6083250020015 (P2000: Green)
EAN: 6083250020022 (P3000: Gray)
EAN: 6083250020039 (P5000: Blue)
SHIPPING INFORMATION

The shipping and delivery of fastplus.eu will cover the following EU countries and regions:

Domestic delivery (Germany)
Main EU countries: Belgium, Denmark, France, Italy, Netherlands, Poland, Portugal, Sweden, Spain, Czech Republic, Austria, Switzerland

Shipping Costs will be calculated at checkout.

Delivery times
Unless a different period is specified in the respective offer, the goods are delivered domestically (Germany) within 3 - 5 business days, for deliveries abroad within 4 - 10 business days after the conclusion of the contract.
WHEN TO USE SPOTFIX

The 32mm spot repair discs are designed to strategically deal with small clearcoat imperfections such as dirt nibs, sags & runs, touch-up blobs, and random scratches.

After painting: Removing dust inclusions, removing paint runs, removing orange peel effect
Varnish: Correcting errors on high gloss surfaces
Curved Parts: Buffing up curved surfaces
Solid Surfaces: Polishing mineral and solid surfaces
View full details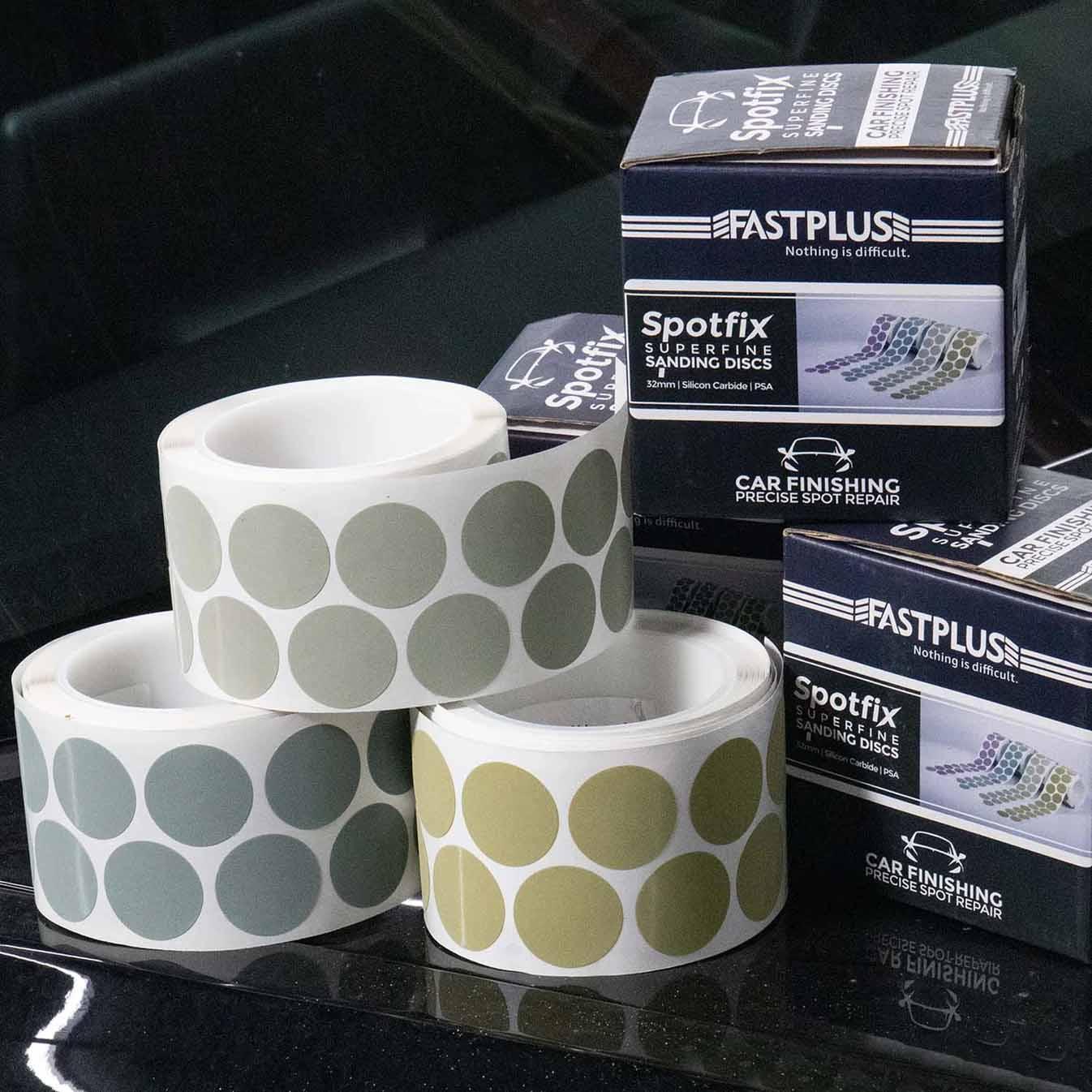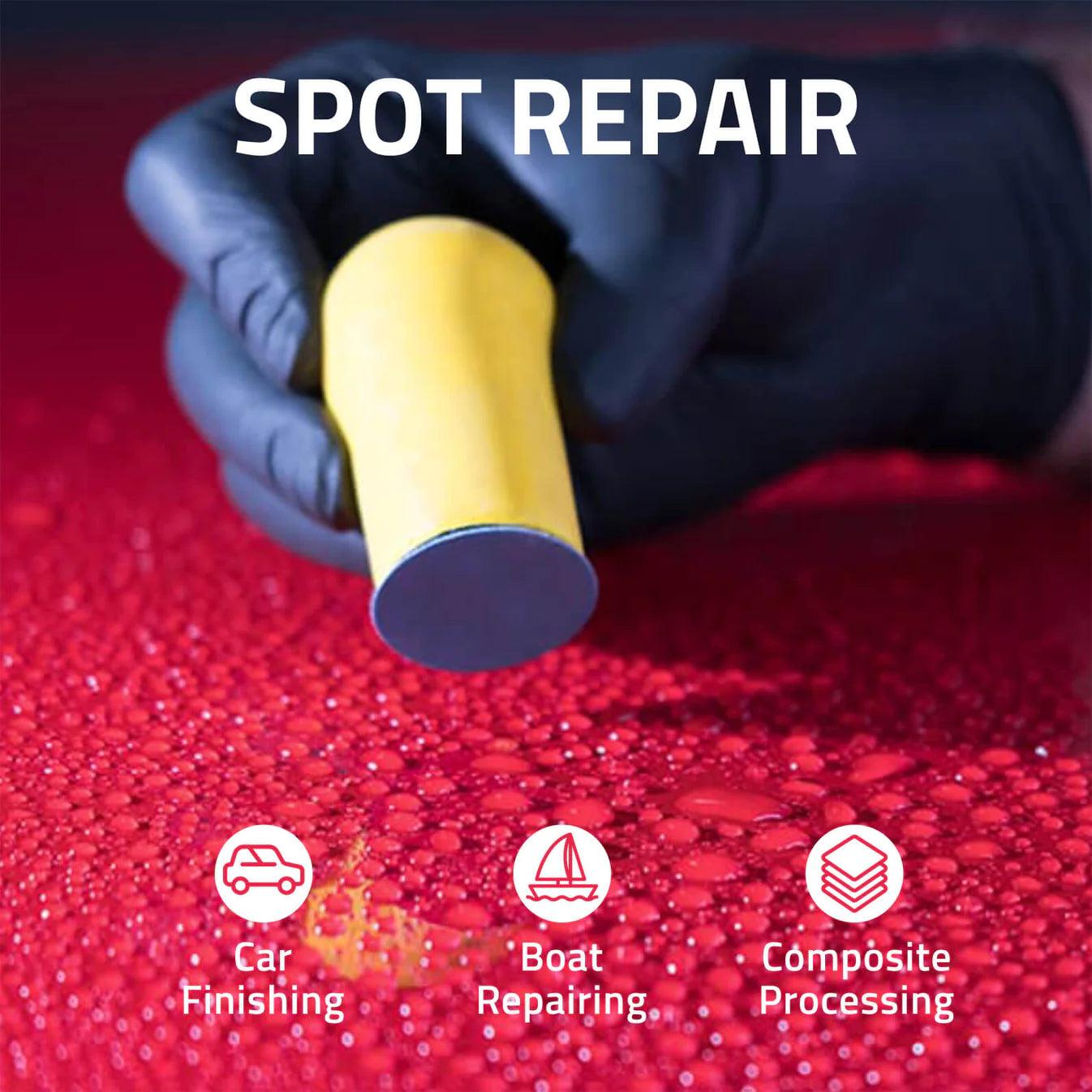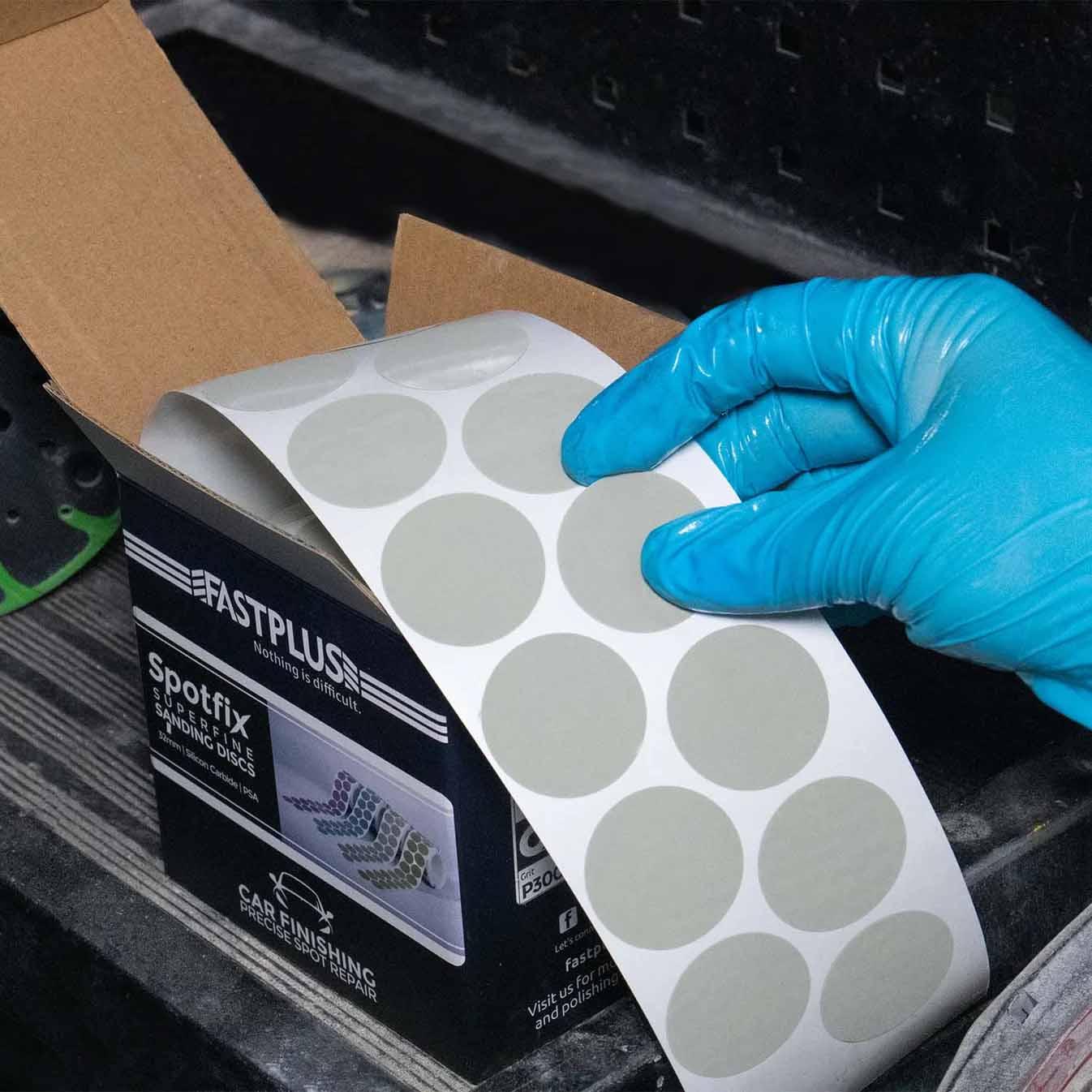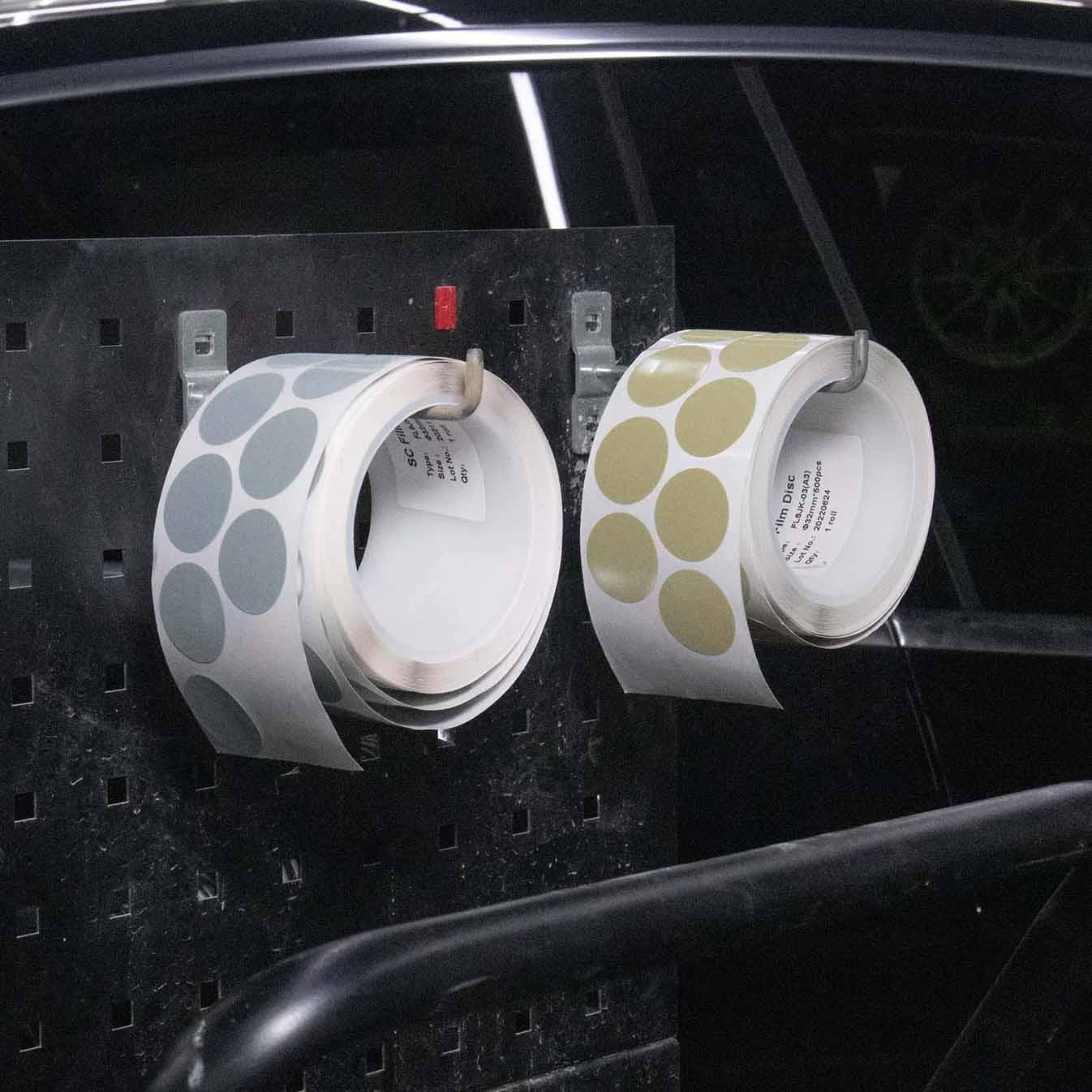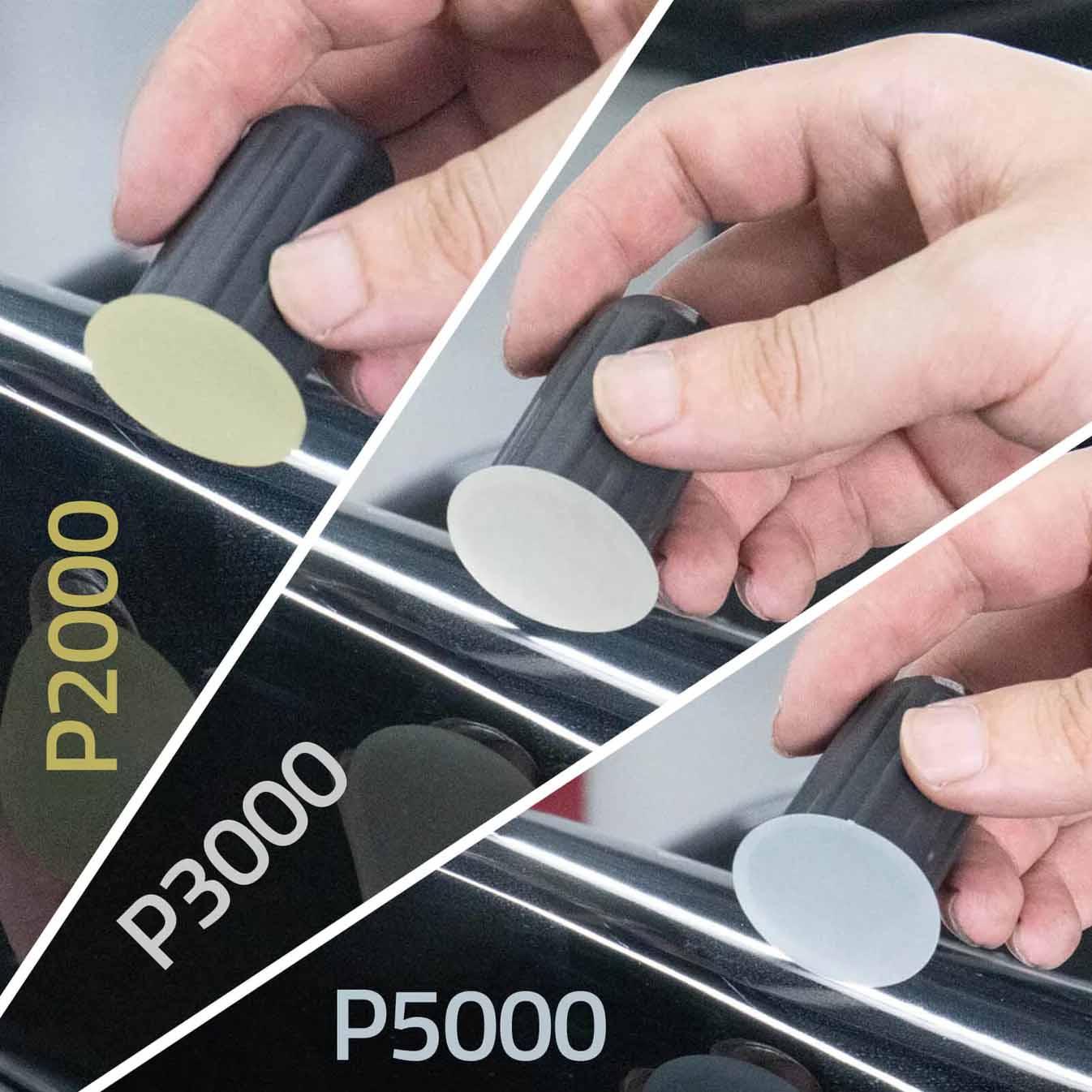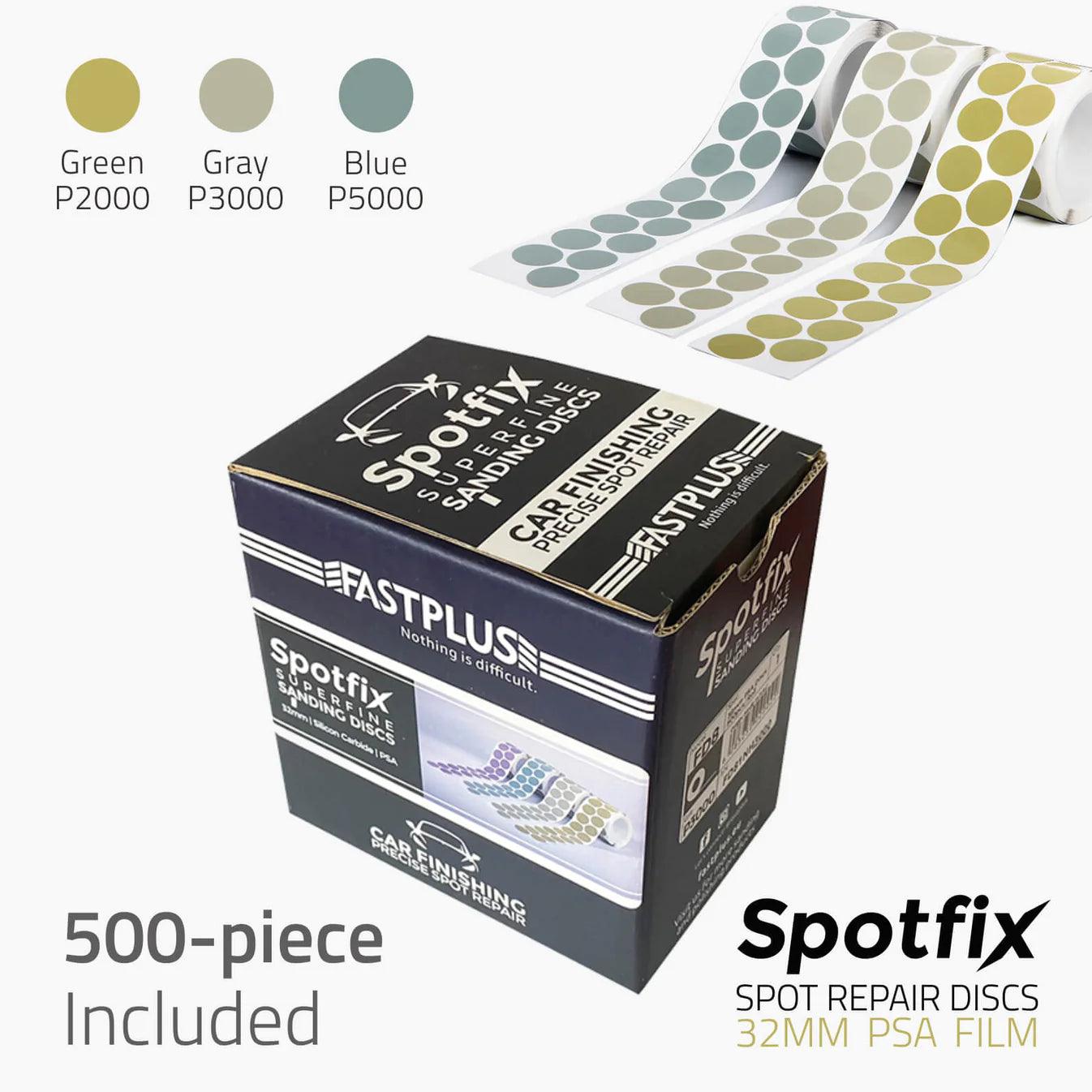 Fastplus® Spotfix Clearcoat Micro Discs for Spot Repair of Minor Painting Defects, Make Minor Clearcoat Defects and Scratches Removed Easily, Save Your Painting with Less Now!
Fastplus Spotfix Micro Film Disc is ideal for spot repair which is used to correct small paint defects, polish small areas with extreme precision, and remove dust particles on glazes and clear coat.
FD8 spot repair daisy discs are backed with PET film that is durable for heavy-duty polishing and suitable for wet sanding.
The Spotfix film discs are PSA-backed with sticky pressure-sensitive adhesive, allowing fast change-outs for easy use.

FD8 Spot repair discs are made of premium silicon carbide grain and come with grits options: P2000, P3000, and P5000 which deliver superfine finishing results.
The 32mm Spotfix film discs are wildly used at car Bodyshop in the finessing- and hospital areas of the paint shops, also used in the car or boat refinish processes.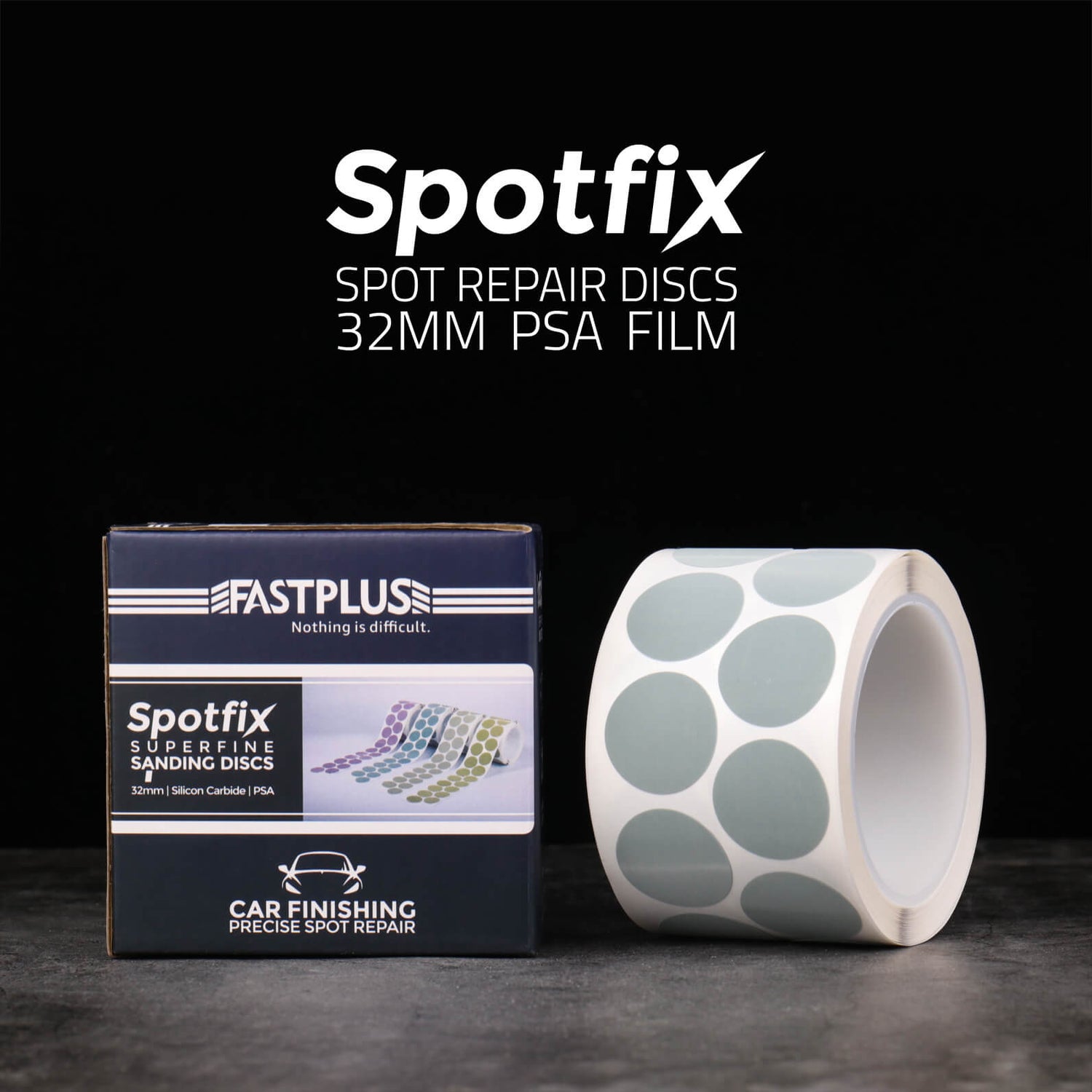 Spotfix Discs for Spot Repair
Silicon carbide grain: superfine & soft to prevent over-sanding
Film base with high tensile strength
PSA Back for quick change-out
3D coating structure to deliver fast cutting and uniform finish
Special adhesive: Easy to peel without the glue residue
Waterproof for wet sanding and polishing
Spot repair to correct partial defects: Save time and cost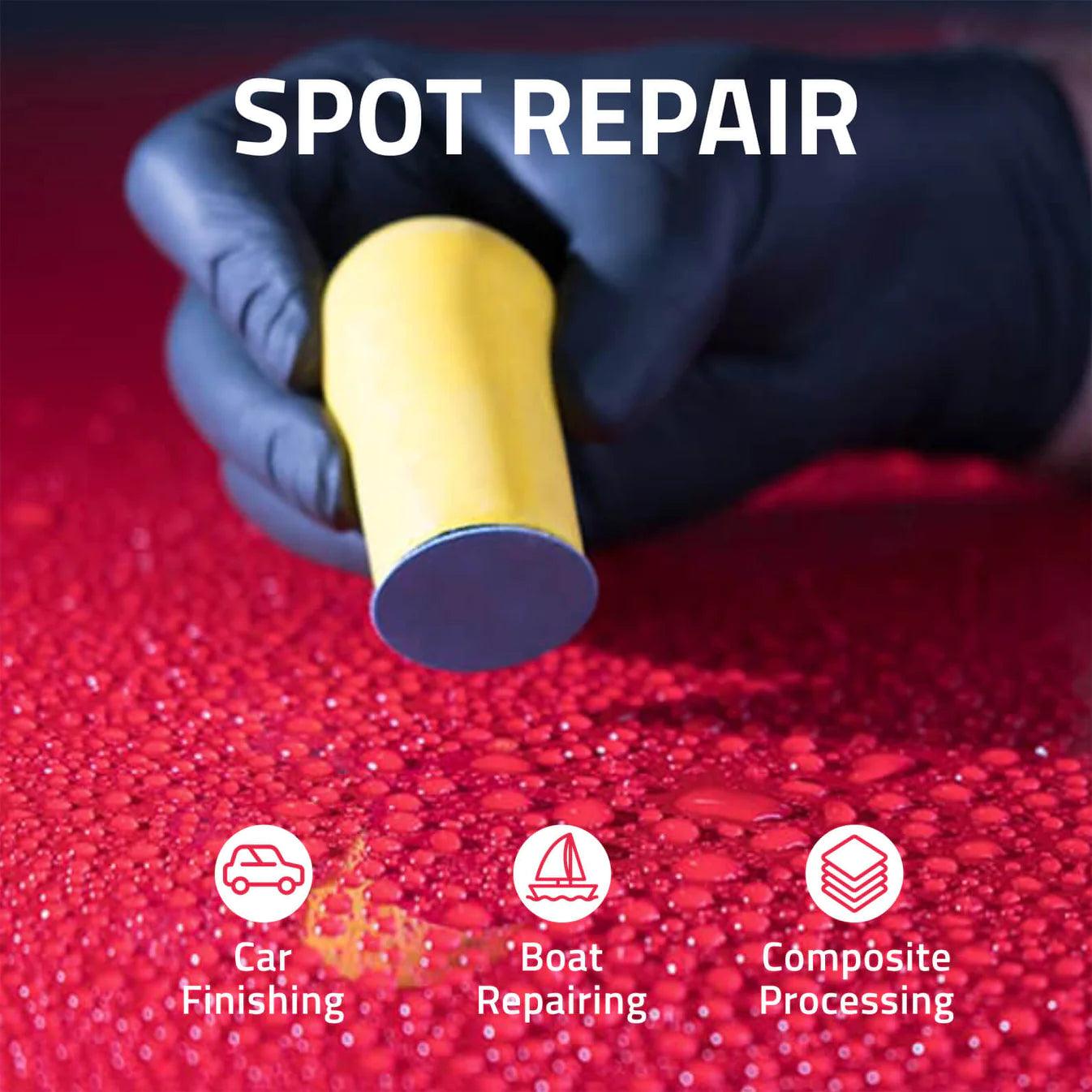 Save Your Car Painting from Minor Defects
• Designed for spot repair
• Suitable to correct minor painting defects
• Super flexible for contour or curved surfaces
• Wildly used in clearcoat sanding, finishing & detailing
• Perfect for sanding and polishing small parts
scuff removal
This item here is essential to removing minor scratch from my hobby set. I eliminate the issue, and repaint the objective.
Hervorragendes Feinschleifen.
Ich habe dieses Produkt jetzt schon zweimal gekauft, um lackierte Oberflächen sanft abzuschleifen, wenn an meinem Auto Absplitterungen und Dellen auftreten. Es funktioniert sehr gut, wenn es richtig angewendet wird. Sehr zu empfehlen!
Großartig für Spot Repair!
Dieses Schleifpapier eignet sich großartig für Spot Repair!